Details

Hits: 9483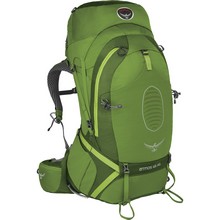 The GR20 is a mythical long distance hiking trail that crosses the island of Corsica diagonally, from Calenzana in the North, to Conca in the South.
The 200km trail follows the granite backbone of mountains that divides the island in two, many of which soar above 2000m altitude. The GR20 is the best and toughest long distance hike in Europe !
I made my first GR20 in 2011 and promised myself to make it again with my son for my 60th birthday. So in 2017, i planned it and here are few advices. We made it in 10 days.
If you find this anything of helpful, please leave a post..
Details

Hits: 11190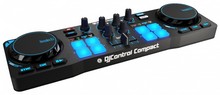 While setting up my remote station, I quickly have been confronted to the problem of the limitations of the remote ease of use. The first one is the ability to change the VFO frequencies. My logging software LOGGER32 offers a lot of macros and an option to use the mouse wheel to change the frequencies. But during daily traffic or contesting they quickly have shown their limitations.
On Twitter, I have seen that several hams have been using a small DJ controller for driving SDR receivers and transceivers. So I started thinking to do the same for the TS590s.
Details

Hits: 22428
To be finished ...
While building up my remote station, i was looking for a solution to control one or 2 azimuth only rotators via the Internet.

There are several solutions and i finally adopted the K3NG rotator project i already used for a rotator controller connected via USB to my computer.
An Arduino compatible Ethernet shield must be plugged in the Arduino. The Ethernet shield is based on the chip W5100 and compatible with an Arduino UNO.