Details

Last Updated: Saturday, 11 May 2013 06:28
Hits: 24418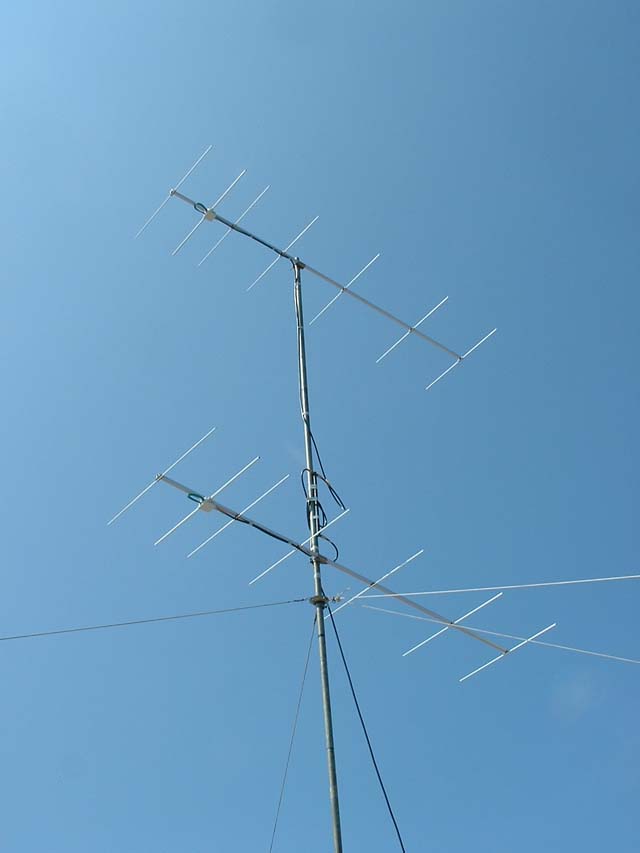 Since almost 30 years, for my portable VHF activities, i used a F9FT 9el yagi. This one was the best i've found for this purpose, it was leigthweight, relatively cumbersome and performed quite well. Unfortunately, it broke during a contest when falling down from 7m high...
To replace my beloved antenna, i decided to build something and not to buy one. After searching some design on internet, i finally adopted DK7ZB's one. He offers several designs, and i chosed a 7 element yagi in 28 Ohms technology.
The advantages of DK7Zbs antennas are :
- Computer optimized
- Great reproductibility
- Easily assembled and dismantled. Ideal for portable operations.
- Excellent electrical characteristics, gain, pattern, F/B ratio.
The original version described on DK7ZB's page has a 3.26 m boomlength. So, i asked him if he could calculate it for a 3m boom. Aluminium tubing are sold in 6m length, and with 3m booms i would be able to build 2 antennas. The new calculated antennas have a small gain drop (about 0.35 dB)
Another advantage of this 7el is that with a 6m long alu tubing, you have enough for all elements and build 2 antennas.
Write comment (0 Comments)